Vietnam records third swine flu fatality ()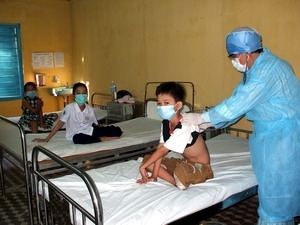 (Sep 6,20099) - Ho Chi Minh City's Health Department reported Saturday the city's second swine flu related death, that of a 56-year-old woman, on September 4 at Nhan Dan Gia Dinh Hospital, bringing the country's total A/N1N1 deaths to three.

The patient, N.T.X from Binh Thanh District's Ward 12, who was mentally ill, was admitted to HCMC Psychiatric Hospital on September ...
Read more...
Swine flu cases rises by 157 ()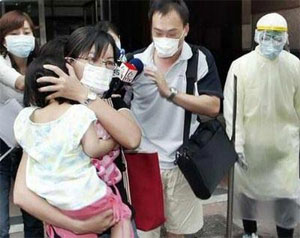 (Aug 31, 2009) The Ministry of Health Saturday confirmed a further 157 cases of swine flu nationwide, the highest number of patients infected with A/H1N1 influenza in one day so far, bringing the country's total to 2,569 with two fatalities.

At present, 1,298 people have totally recovered and been discharged from hospitals, and 1,269 currently receiving treatment ...
Read more...
Poor milk quality raises public concern ()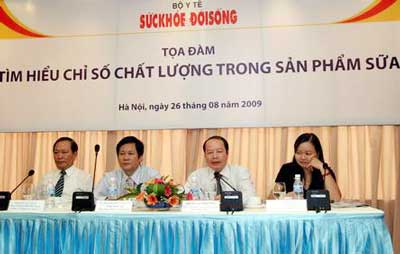 Customers are concerned over nutritional content and quality indicators of milk products, while the government can only test basic ingredients. Questions have been raised as to how customers can choose the right milk. The issue was discussed at a meeting held by the Ministry of Health (MoH), the newspaper Suc Khoe va Doi Song (Health and Life) and relevant ...
Read more...
Keep medicine prices stable, says PM ()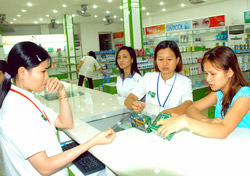 Prime Minister Nguyen Tan Dung August 21 asked the Ministry of Health to investigate the recent increase in the price of drugs in Ho Chi Minh City, then report the situation before September 5 and asked the prices be stabilized.
According to Sai Gon Giai Phong, the cost of various drugs in Ho Chi Minh City has increased recently due to the to foreign exchange rate of ...
Read more...
118 cases of swine flu reported in single day ()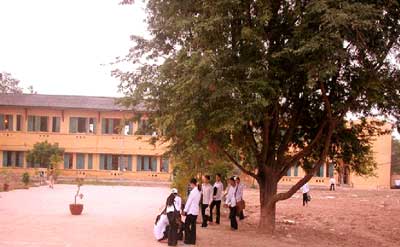 Dr. Nguyen Huy Nga, director of the Department of Preventive Health and Environment and the Ministry of Health spokesman, said the number of swine-flu infections is on the rise.

On August 23 alone, 118 more tested positive for the A/H1N1 virus, taking the total of confirmed cases in Vietnam so far to 2,014, of whom two have died, the ministry reported.
Of ...
Read more...
Ministry reports 65 more cases of swine flu ()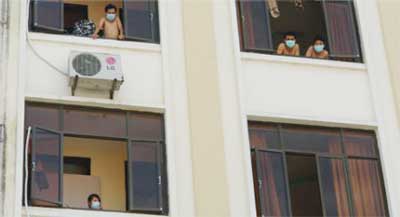 A further 65 people tested positive for swine flu on August 18, the Vietnamese Ministry of Health announced, bringing the total of confirmed cases in the country to 1,576.
But most cases are mild, with many even recovering unaided, and can be treated in district medical clinics.
The Hanoi-based National Institute of Hygiene and Epidemiology confirmed following ...
Read more...
Number of H1N1 flu cases rises to 1,454 ()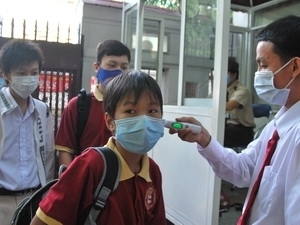 The Health Ministry said Aug. 16 that Vietnam saw 37 new cases of A/H1N1 flu, bringing the total to 1,454 cases with two deaths.
The new cases comprised of 12 in northern provinces and 25 in southern provinces.
The number of patients under quarantine and treatment is 381, all in stable conditions, the ministry said. A total of 1,073 patients have been released ...
Read more...
Local pharmaceuticals ready for competition ()
(16-02-09) Under its WTO commitments, Vietnam has step-by-step opened its retail market of pharmaceuticals, with foreign companies having the same import and export rights as local counterparts since January 1. Most local companies are confident in facing fiercer competition.

Leading firms like Phytopharma, Vimedimex, Sapharco, remain unruffled.
Phan Thanh Lay, ...
Read more...
Vietnam achieves success in new IVF treatment ()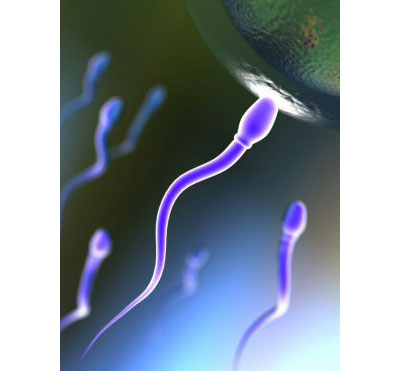 Vietnam has become the first nation in Asia to successfully carry out a new treatment to help childless couples.
A girl was born using an IVF procedure in which doctors incubated a non-motile sperm cell and injected it into an egg, said Dr. Quan Hoang Lam, director of the Embryo Technology Centre.
Currently, the center is waiting for another six babies to be delivered ...
Read more...
Fake drugs pose serious threat to public ()
(25-12-2008)- Fake drugs on sale at markets across the nation are posing a serious threat to public health, according to the Viet Nam Drugs Administration.
More and more fake drugs are being discovered by drug inspectors each year, with the problem now escalating to an urgent threat. Fake drugs can lengthen the time it takes to treat medical conditions, complicate diseases ...
Read more...
US charity helps central province improve grassroots healthcare ()
US-based charity Atlantic Philanthropies Organization Thursday approved non-refundable aid worth US$8.5 million to Thua Thien – Hue Province to build healthcare centers at commune level upward and upgrade equipment at existing ones.
The program will see 74 new centers built and 20 others renovated, staff trained, and information system set up.
Its goal is to reduce ...
Read more...
Quality checks to be made on all hospitals ()
(14-11-2008) The Ministry of Health plans an inspection of all hospitals in the country to determine the quality of facilities and medical treatment.
Luong Ngoc Khue, deputy director of the ministry's Department for Management of Medical Check-up and Treatment, said traditional medicine hospitals would be inspected by the ministry's traditional medicine department.
Provincial ...
Read more...
Japanese fund project to upgrade central healthcare ()
(22-10-2008) Two projects worth $164,322 to upgrade healthcare services in the central provinces of Lam Dong and Dak Lak were approved by the Consulate General of Japan in HCM City yesterday.
The project to provide medical equipment to two general hospitals in the provinces are part of the Grant Assistance for Grassroots and Human Security Projects (GGP) funded by the ...
Read more...
Health sector to boost eye care on World Sight Day ()
(06-10-2008) The health sector will boost eye care services nationwide on October 9 for World Sight Day 2008, said Deputy Minister of Health Nguyen Thi Xuyen yesterday at a meeting held by the National Institute of Ophthalmology (NIO) and ORBIS in Viet Nam.
World Sight Day 2008 will focus on improving treatment and raising awareness of vision impairment, diseases associated ...
Read more...
Call to discuss rabies prevention ()
(27-09-2008) The Ministry of Health (MoH) and the World Health Organisation (WHO) called on the community to come together to discuss rabies prevention at a meeting held yesterday before World Rabies Day on Sunday.
"Rabies is a community health issue in Viet Nam, with a high death rate amongst the young," said Deputy Health Minister Trinh Quan Huan at the meeting.
The ...
Read more...
VN, Singapore sign deal on health link ()
(23-09-2008) Vietnamese and Singaporean Health Ministries have signed an agreement to boost co-operation in developing medical networks, health insurance, hi-tech training, the treatment of incurable diseases and epidemic control.
The agreement was signed during a working visit to Singapore by Health Minister Nguyen Quoc Trieu from September 18-20 at the invitation of ...
Read more...
31 new milk powder brands found tainted ()
BEIJING, China (AP) -- An additional 31 batches of Chinese milk powder were found contaminated with the industrial chemical melamine, China's government said Wednesday, further broadening a scandal affecting products ranging from baby formula to chocolate.
The contamination has been blamed for the deaths of four children and kidney ailments among ...
Read more...
Scientists trace AIDS virus origin to 100 years ago ()
NEW YORK (AP) -- The AIDS virus has been circulating among people for about 100 years, decades longer than scientists had thought, a new study suggests.
Genetic analysis pushes the estimated origin of HIV back to between 1884 and 1924, with a more focused estimate at 1908.
Previously, scientists ...
Read more...
Vitamin C Supplements May Reduce Benefit From Wide Range Of Anti-cancer Drugs ()
These new findings, published in the October 1 issue of Cancer Research, a publication of the American Association of Cancer Research (AACR), came from studying laboratory cancer cells and mice, but the study's authors say the same mechanism may affect patient outcomes, although they add this premise needs to be tested.
"The use of vitamin C supplements could have the ...
Read more...